< SIMILAN AFTER TSUNAMI >
News & Newspaper
The Others
Our Divemaster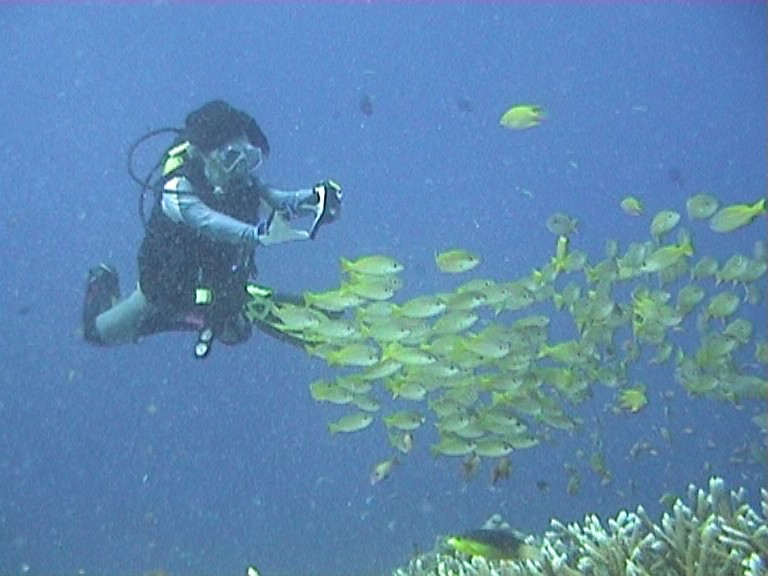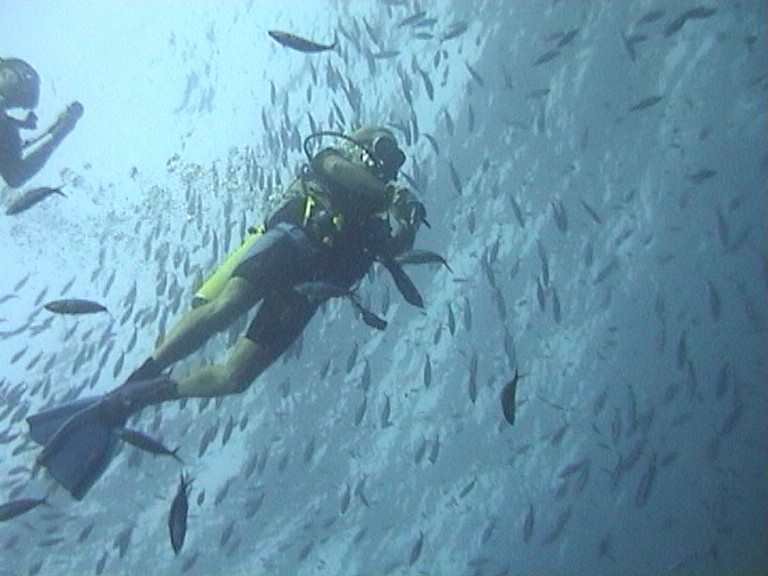 Welcome to Similan Pro Dive ,Phuket ,Thailand .
We have experienced dive more than 10 years in Andaman sea . We are the local professional Divemaster and we have daily trip & overnight to Similan and offer a range of packages covering Live aboard ,day trip ,dive package ,PADI Open Water courses .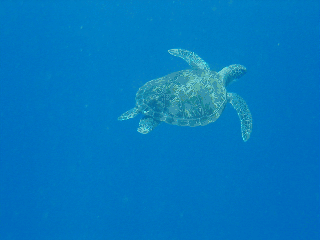 See the beauty of the Similan Islands with Professional Divemaster !
Our divemaster have detailed knowledge of each dive site and a keen eye for local weather conditions .Be sure that you get the best experienced at Similan islands!
Similan Islands
Located at sixty miles northwest of Phuket , is the Similan Islands. The Similan Islands (means "nine islands") is Marine National Park includes nine islands running from south to north and are numbered accordingly ,have a reputation as one of the best diving destinations in the world. As some of the most interesting sights are to be found beneath the sea as well as white-sandy beach .Clear visibility underwater ,colorful soft and hard coral ,rich variety and abundance of reef fish ,There are deep water creatures like manta rays and "Gentle Giant" whale sharks who visit the area regularly. Similan Islands is suitable for diver who love warm water as the sea in the tropical country ,the water temperature is 28-30 C. Depth is varied from 5-40 meters
We also operate dive trip around Phuket Island. We guarantee that you will have the fun dive ,get more experience with our local ,professional Divemaster .You will see the beauty underwater world of coral at anemone reef ,shark point ,King Cruiser ,Phi Phi , Racha Yai and Racha Noi Islands .
-->

Similan Island Daytrip & Overnight

Similan-Bon-Tachai-Richelieu Rock

All detail of our daily dive & overnight in Similan Islands including dive site description ,M/V Similan and other boat , itineraries ,map. Also the information about one day dive trip around Phuket.
Click Here.

Package Diving and Dive courses

This special interesting facts and things you should know about before taking trips .We offer accommodation ,transfer , tour or city tour , air ticket ,links of our dive cruises .Also we offer PADI Open Water course or Introductory on Similan Islands . Click Here.

ON-LINE BOOKING

Plus an easy to use our ON-LINE reservation form to booking your space Click Here.